Labs and Real-World Applications
Copyright 2018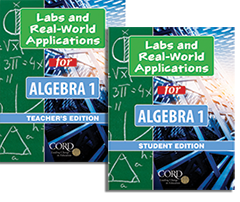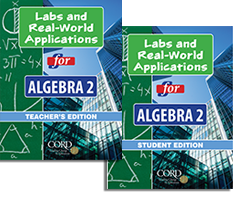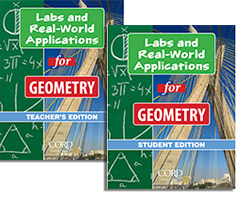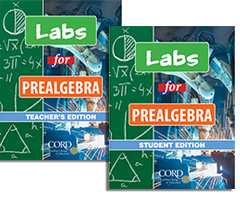 Our new Labs and Real-World Applications series demonstrates the relevance of mathematics to everyday life and the workplace through hands-on labs and contextual exercises. Derived from our four core mathematics textbooks, this series of supplements is a great addition to your Prealgebra, Algebra 1, Algebra 2, and Geometry courses.
The labs provide valuable opportunities for students to collect and use data in multiple contexts, practice and deepen their problem-solving skills, and work in teams.
The applications link mathematics to the workplace through problem solving exercises from five industry sectors, including business and marketing, health occupations, industrial technology, family and consumer science, and agriculture/agribusiness.


Benefits
Teach abstract concepts through hands-on experiences.
Enhance critical thinking skills through real-world applications.
Engage students in cooperative teams, allowing them to experience concepts while making math practical and relevant.

Each set contains one teacher and one student edition.
The titles in this series are sold in classroom sets, containing one teacher and one student edition. Purchasers of the series have the publisher's permission to photocopy student edition pages for use as handouts for their classes only.
Components

ISBN #
Title
Price